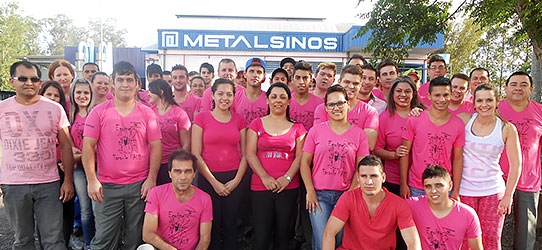 Click on image to view gallery.
SIPAT ACTIVITIES / CHILDREN'S DAY
The Internal Week for the Prevention of Accidents at Work (SIPAT in its Portuguese acronym) was held between October 20th and 25th at Metalsinos. Simultaneously, there were recreational activities in celebration of Children's Day. Employees brought their children and families to participate in the event, turning it into great fun. Some of the activities included workplace gymnastics, a recreational competition, and distribution of pamphlets on quality of life, among others. During the recreational competition, one of the tasks was the "Pink October", which consisted of bringing guests dressed in pink to the workplace gymnastics.