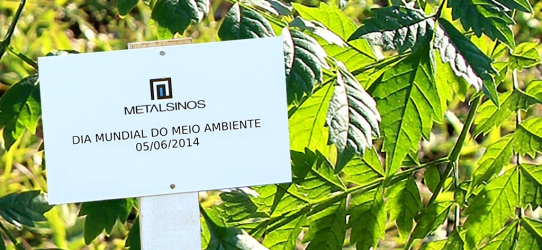 Click on image to view gallery.
JUNE 5TH - ENVIRONMENT DAY
This important date was celebrated with lots of activities at Metalsinos. The employees planted almost 60 seedlings of various kinds at the company's headquarters and branches. Each sector undertook to take care of a sapling, and even names were given to the future trees. Another important activity was a chat about the contribution that each one can make to environmental preservation, both at home and at the company, to make a difference for a greener planet.

We congratulate the team on this initiative!